Partner Link:
Garcinia Cambogia
- Garcinia Cambogia Save is the leading Garcinia Cambogia distributor in the country and has helped over 100,000 successfully lose weight.
Baba Gurgur, translated to (father of fire) is a large oil field near the city of Kirkuk which was the first oil field ever discovered in Northern Iraq in 1927. Baba Gurgur was considered to be the worlds largest oil field until the discovery of the Ghawar field in Saudi Arabia in 1948, Baba Gurgur is famous for its Eternal Fire located at the middle of its oil fields which has been burning for over 4000 years!
The "father of fire" oil field has been mentioned as far back as Herodotus (c. 484–425 BC), the ancient Greek author, and some believe it to be the fiery furnace in the Book of Daniel, of Old Testament, into which King Nebuchadnezzar (630-562 BC), King of Babylon, threw three Jews for refusing to worship his golden idol.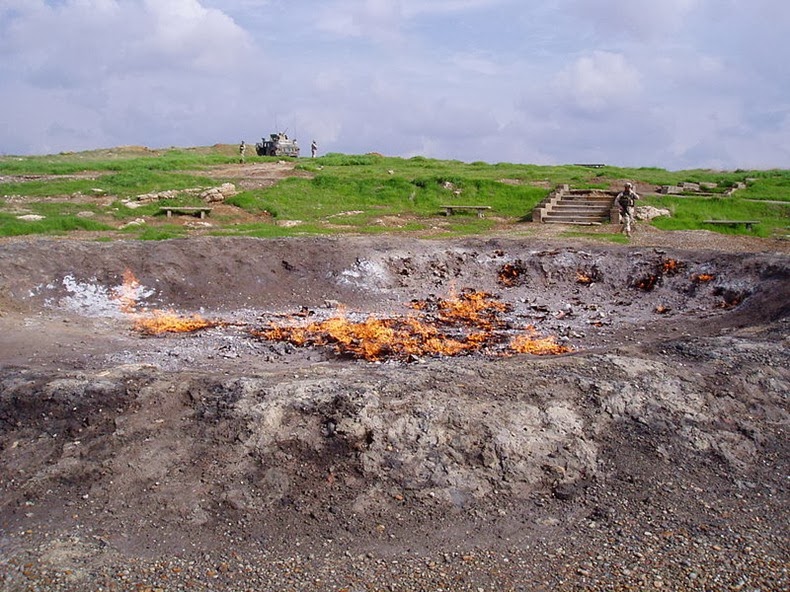 The burning flames are the result of natural gas and naphtha seeping through the cracks in the "father of fire's" rocks. Baba Gurgur became the first modern oil well in Iraq when the Turkish Petroleum Company struck oil on the night of 15 October 1927. The discovery soon turned into a major environmental crisis as thousands of barrels of oil gushed out inundating a depression known as Wadi Naft that carried water off the low foothills. Crude oil was escaping down to the open desert threatening the local people. The oil was in danger of contaminating the local water source.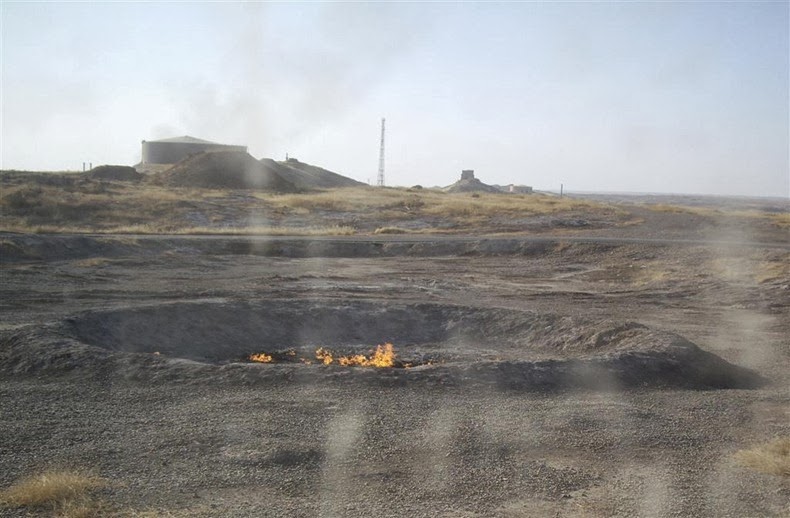 It took ten days from the first eruption to close the control valve and shut off the supply of oil.  Over 950,000 barrels of oil spewed into the desert by the time the well was capped. Desperate to remove the oil, large amounts were set on fire to be burnt off. When the rains came the area was washed clean of oil.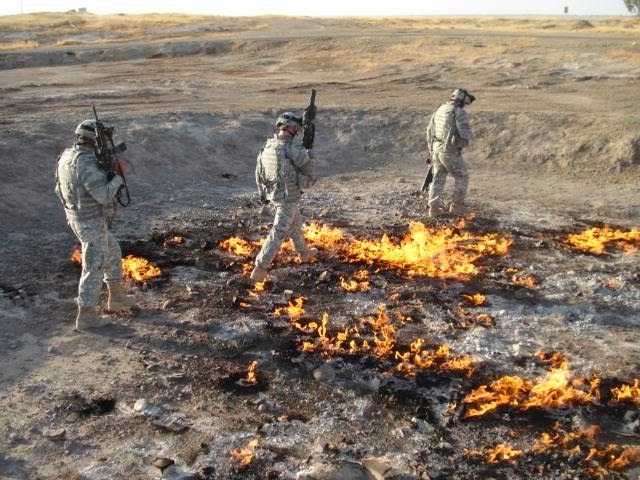 Share This Ancient Eternal Fire With Your Friends