Artist Andres Amador is no stranger to residents of San Francisco. He is an artist that creates very beautiful designs on sandy beaches when the tide is low. He typically only uses some rope and a rake to create beautiful masterpieces in the sand. He will sometimes spend hours creating very beautiful pieces of art. His artwork has made it so he's been featured on NBC Evening News, Al Jazeera, CCTV, The Today Show, BBC, CNN, and The Discovery Channel. While his work has been created all over the world, his home is in Northern California. Check out his work below.
Sometimes he uses just a rake to get the piece going, while other times he may use a rake and a rope.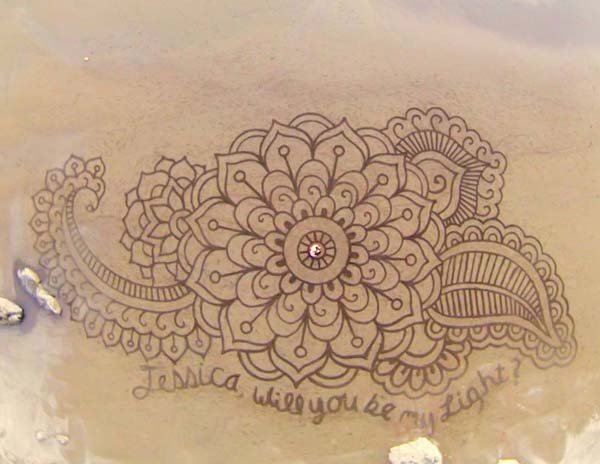 He calls this one Flow.
A fun piece done in about an hour while passing through Santa Cruz on his journey to Mexico. This is called Bubbles II.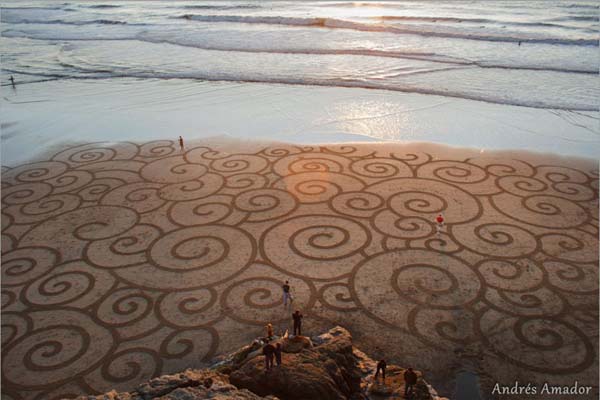 It is amazing how he can imagine a piece of artwork like this, and create it on the sandy beaches touching his feet.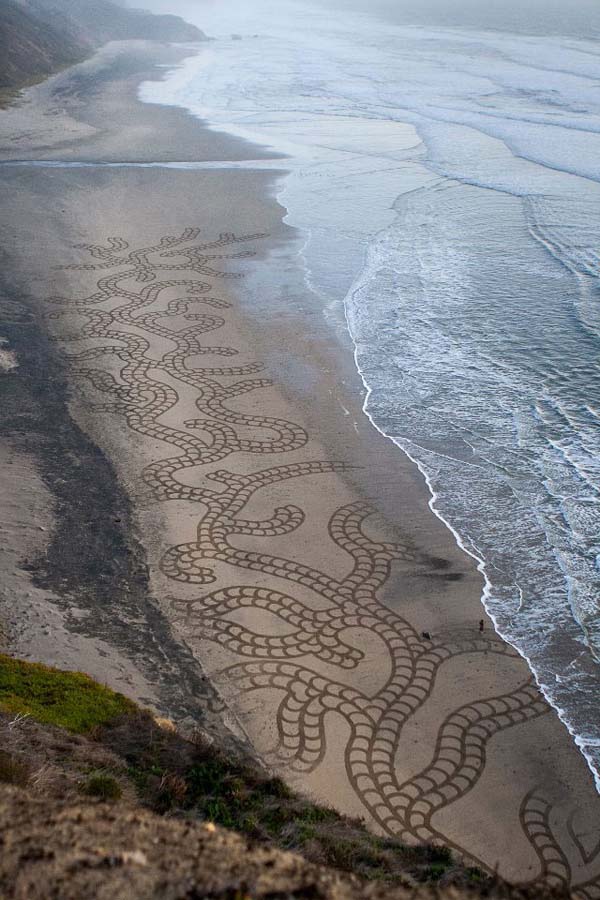 He knows that it will only be temporary.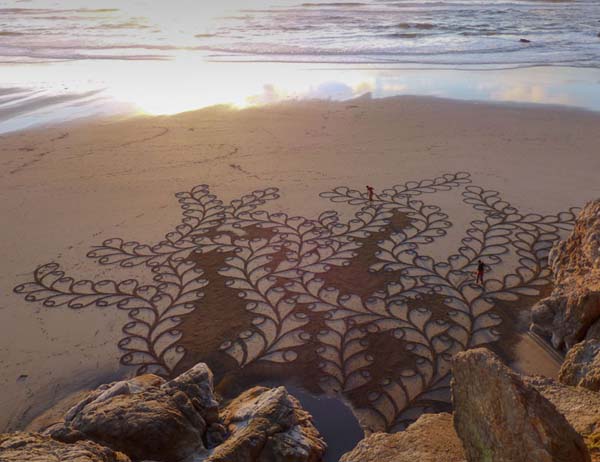 Sometimes while he's working, the tide will start to raise, erasing his efforts.
He said, this "provides an opportunity to reflect upon the nature of impermanence, serving as a reminder that the act of joyous creation is its own reward."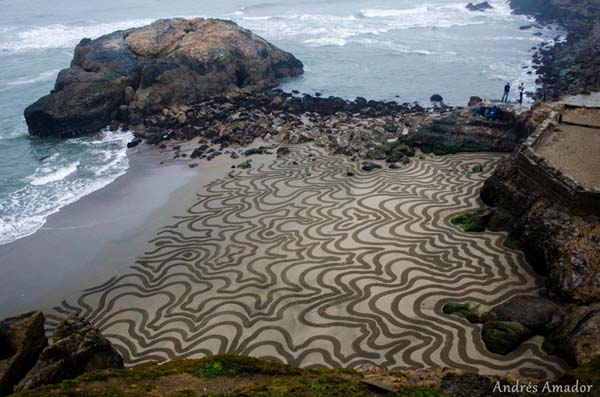 It would be breathtaking to stumble across one of his pieces of work.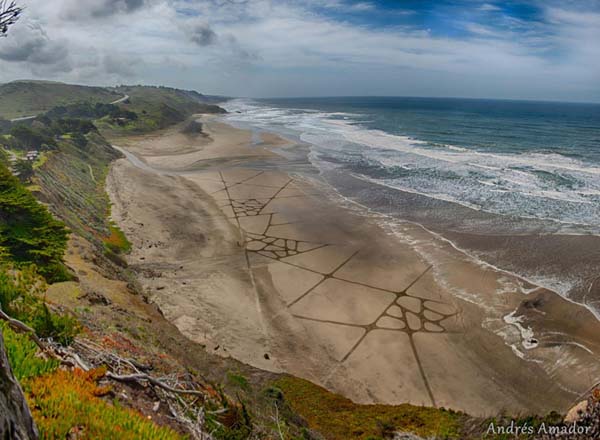 Not only do you have the ocean as your backdrop, but you have artwork at the tip of your toes.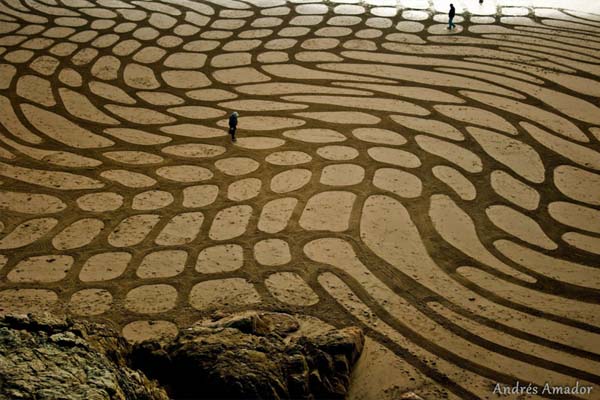 It'd be interesting to see how he thinks of the design for each piece and what he does to plan it out.
Click The Button Below To See More Of What He Made With A Rake At The Beach.
Let us know your thoughts in the comments below.