I'll never understand how humans can intentionally hurt or abandon their pets. This dog rescue below is not like most other ones. It is extremely graphic, but it's totally worth seeing it to the end and I'm so happy for this abandoned dog now. This little dog has been through hell and came out a survivor. Take a look at his heartbreaking story below. Warning: Some of these images are extremely graphic!
The dog was left abandoned with a poor covering. He had food, but nobody to keep him company or look after his well-being. Being hungry was the least of this dog's worries. You can see how scared he is just by looking at the picture.
This makes me sick to my stomach to see this.
When a man came across this dog in a makeshift shelter, he knew he had to do something. He very carefully took the dog out of the box.
The dog had a major infection and was extremely malnourished. 
Luckily this stranger came along just in time.
He carried him to his car so he could get the proper attention he needed.
He took him to a local vet.
After taking him to the vet, he began caring for the dog and addressing the infection.
He applied antibiotic ointment to the infection daily.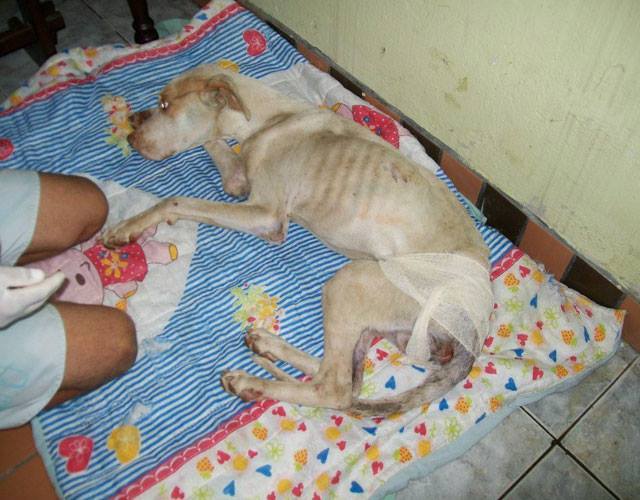 The dog got plenty of rest and slowly started to eat again. 
Click The Button Below To See More About The Story Of This Abandoned Dog.
Let us know your thoughts in the comments below.