I love coming across space savers that can be put in the house or even the yard, and that's exactly what this is. At first, it appears to be a nice looking box in someone's yard. But this custom made box is actually much more than it appears… on the inside. You're not going to believe this. A lot of detail and creativity went into this fine piece of woodwork. Just wait until it opens up.
It looks like just like a regular box/chest you would see at the foot of someone's bed or perhaps in a living room by a fire.
It looks like it was built with quality craftsmanship and custom brackets.
Everything is made to be very heavy duty. This must be one heavy box. 
It comes with a key to unlock it.
Now let's unlock it and open it.
It looks like it's just stuffed with more wood.
Finely cut pieces of wood with some very detailed trim.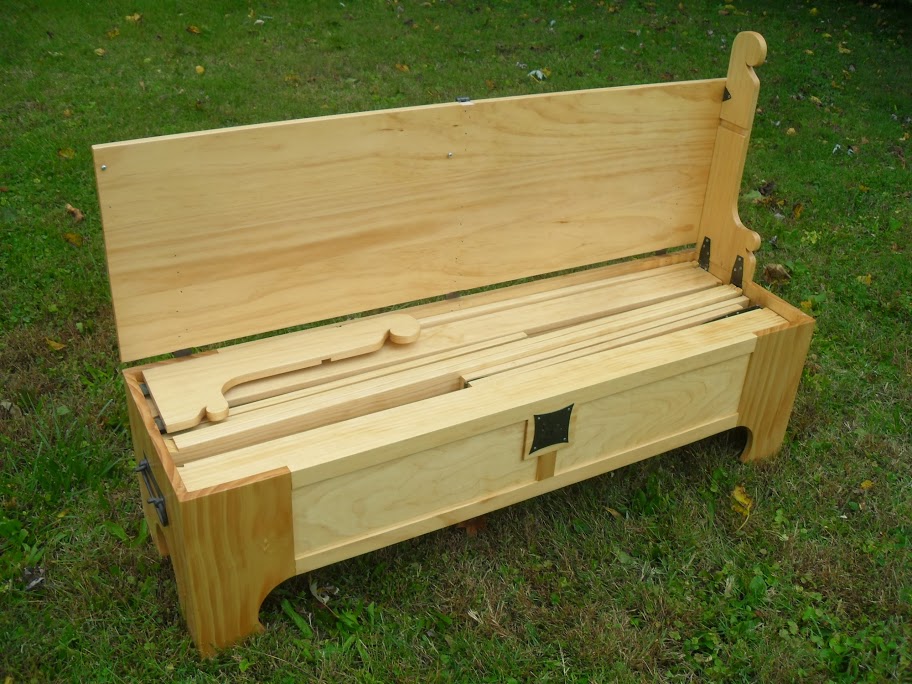 Let's open it up more. It's starting to look like a bench but there's a lot of extra wood in there. 
All of these pieces of wood assemble to create something very useful.
Click The Button Below To See Exactly What Is Inside This Box.
Let us know your thoughts in the comments below