There's a place most of you are probably familiar in the western United States called the badlands. It's a harsh desert famous for its unforgiving landscape and record breaking temperatures. It is very difficult for anything to survive in this desolate place barren of any trees or water. You can see for miles and all you will notice is dust and rocks. There is a reason it's called the Badlands but when conditions are just perfect this barren and desolate place becomes flooded with life. The badlands of Utah rarely see any rain but during the early spring theres a chance of a little precipitation. If and when this occurs there is a very short window for anything in the area to grab and retain that water as best as possible. Photographer Guy Tal was in this location at the right time when he witnessed something very rare. These flowers bloom for only a very short time and reproduce as quickly as possible before they shrivel up and die. Guy Tal captured this rare experience and here it is in its beauty.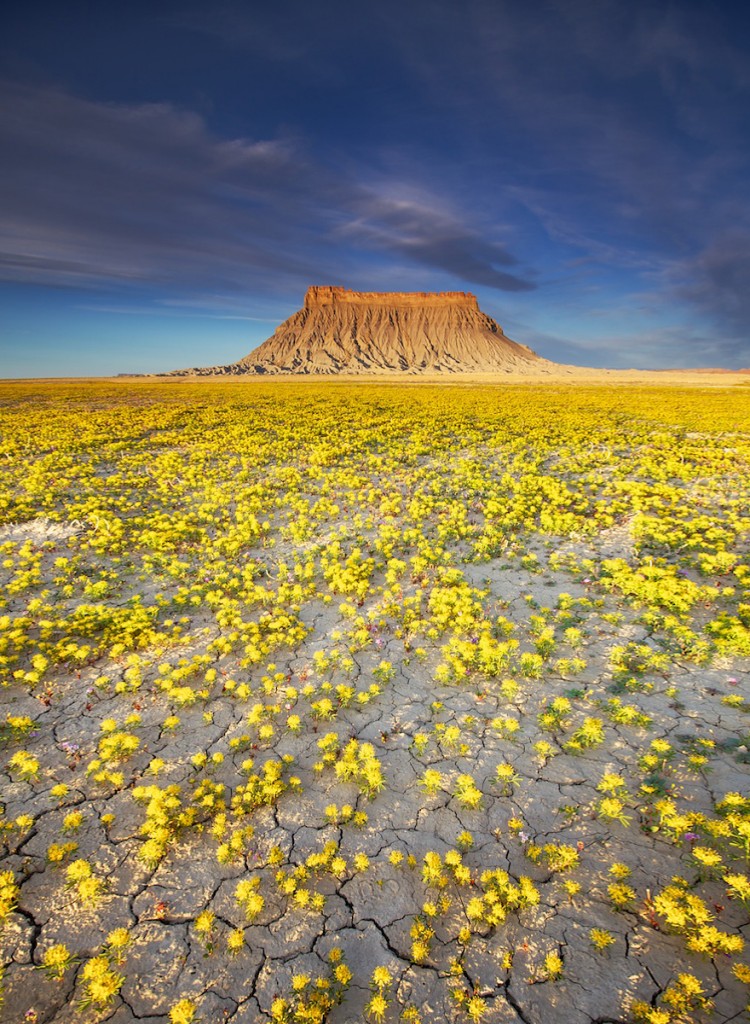 Nature is full of wonder. Even in the harshest of climates life springs and flourishes even if only for a short period. The blooming Badlands are one of my favorite sights in nature. This place goes from a barren wasteland, to so full of color and life. It truly is amazing and really makes me want to visit the blooming Badlands in real life.
Share These Blooming Badlands With Your Friends 
Let us know your thoughts in the comments below.