At SlipTalk, you know that we absolutely love seeing pictures of abandoned places, both haunted and not. But we really love abandoned places that have a haunting history. After looking through these pictures, I realized that I really need to explore the Earth more. There are so many interesting things hiding in every town, city, state, country, you name it! If you get out and explore a little bit, you'll find some pretty amazing things. Here are 19 abandoned places, while some are haunted, others are not, but they'll still give you an eery feeling.
1. Pripyat, Ukraine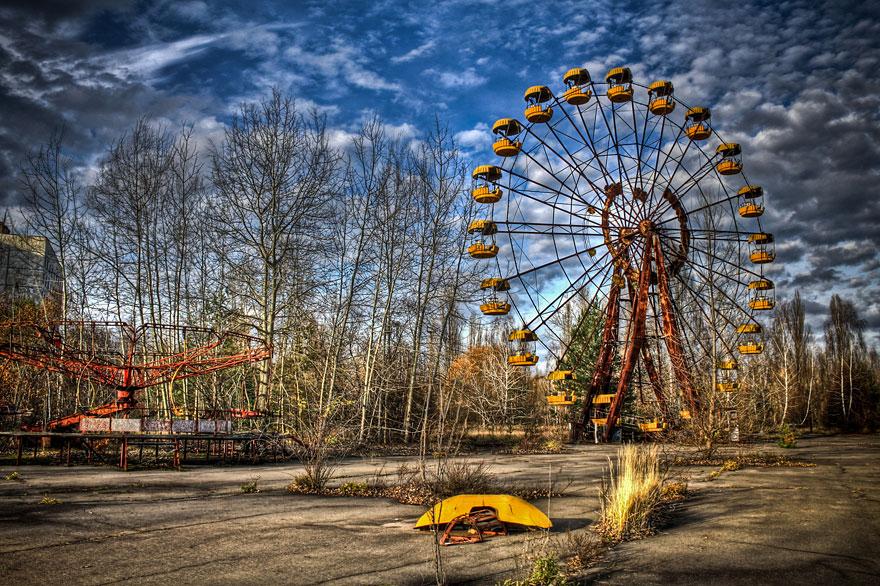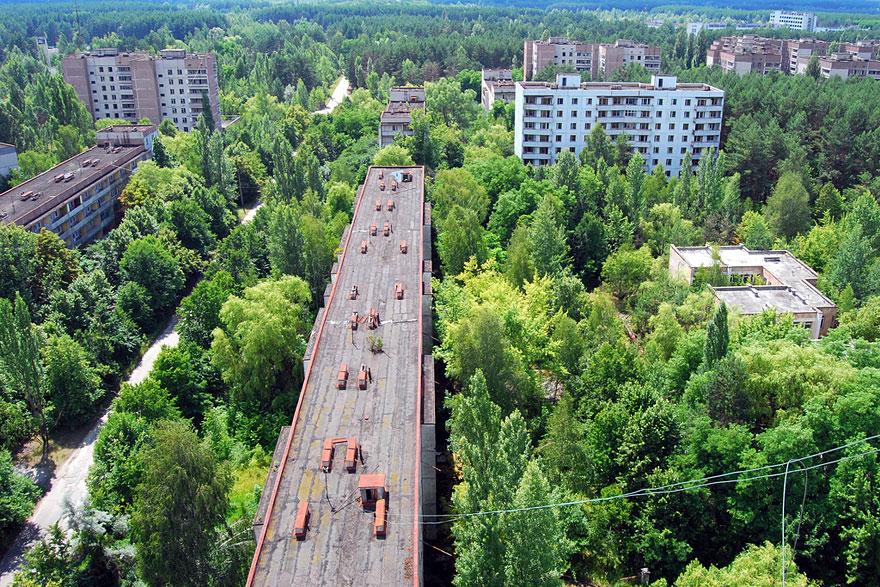 Pripyat, a city of nearly 50,000, was totally abandoned after the nearby Chernobyl nuclear disaster in 1986. Due to radiation, it has been left untouched ever since the incident and will be for many thousands of years into the future. Nature now rules the city in what resembles an apocalyptic movie.
2. Mirny Diamond Mine – Eastern Siberia, Russia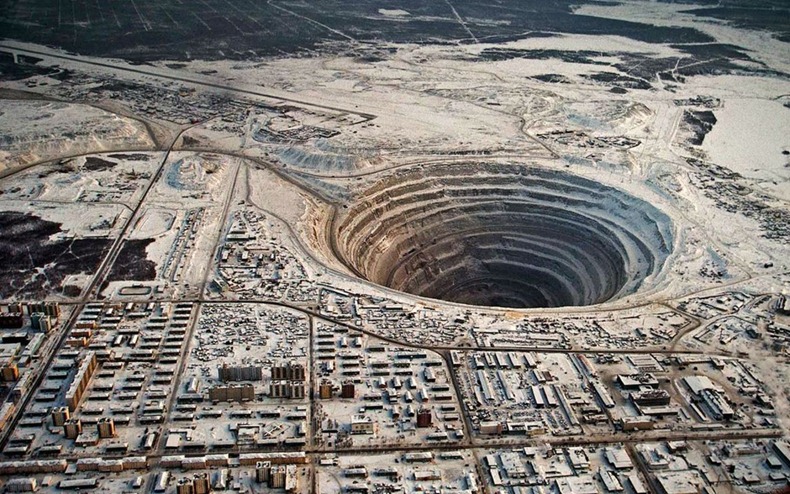 The world's second largest man-made hole, Mirny was constructed by Stalin to satisfy the Soviet Union's demand for industrial diamond. Further digging efforts were eventually abandoned when it became too difficult to continue digging this massive hole.
3. Farmhouse, Seneca Lake, New York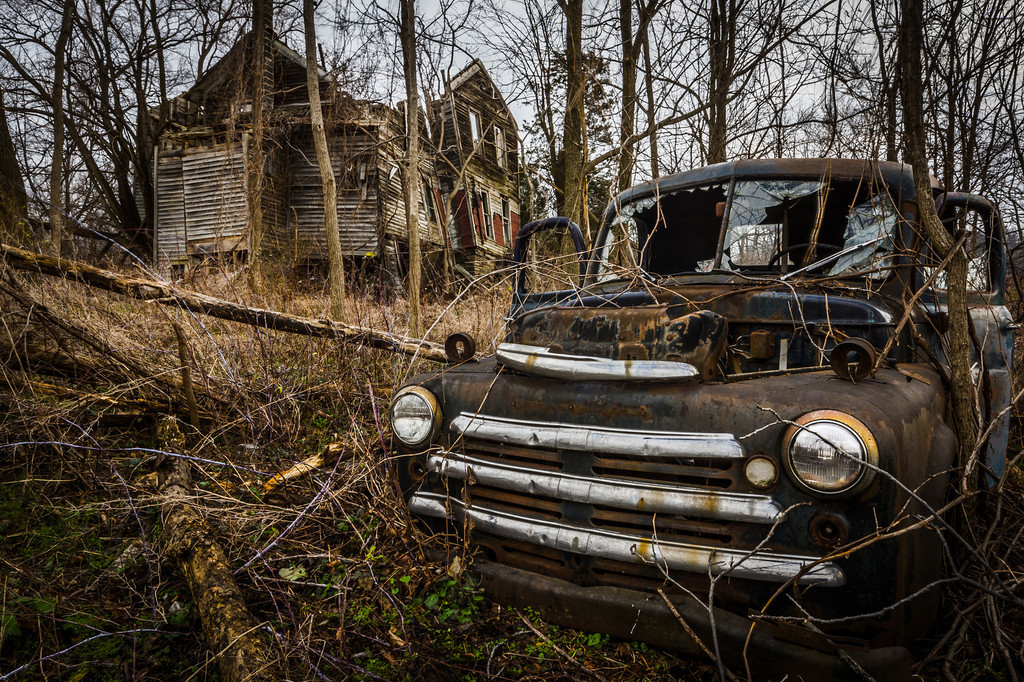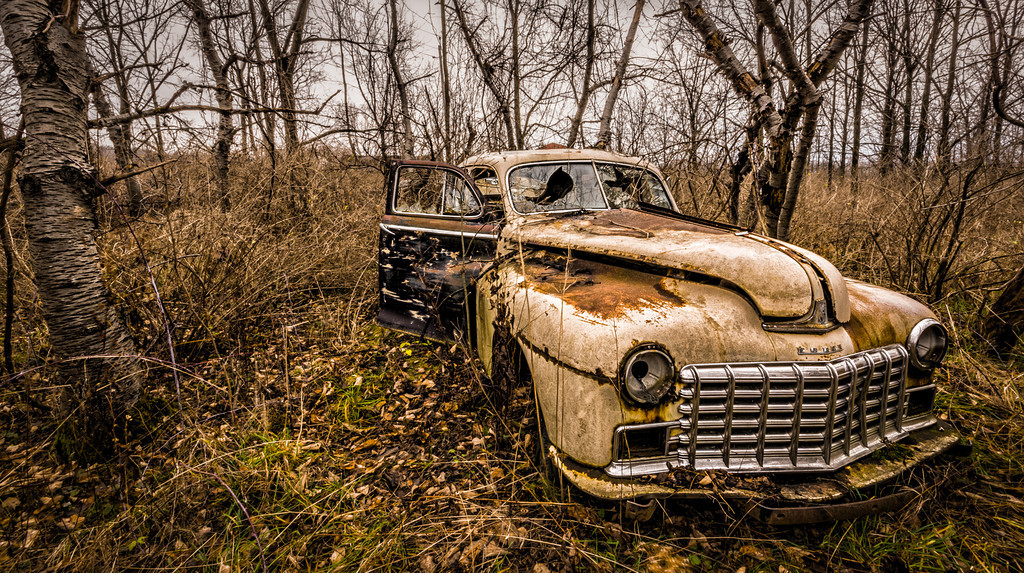 This abandoned farmhouse in New York state also acts as a graveyard for many vintage cars which are now empty shells of their former selves.
4. Ryugyong Hotel – Pyongyang, North Korea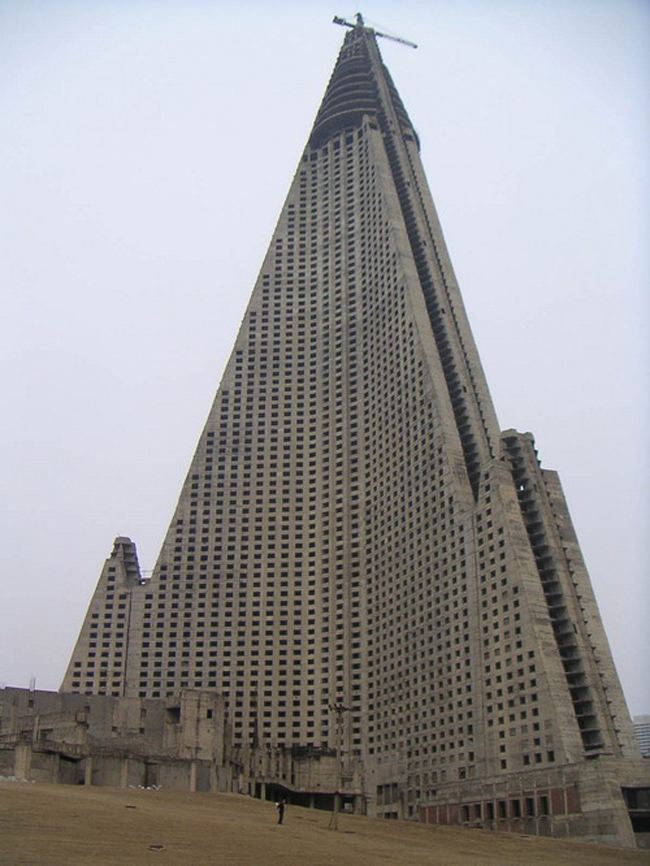 The Ryugyong Hotel is a true display of North Korea's madness. Work started on this 105 story hotel only a few years before a massive famine plagued the country. Abandoned for 16 years, work once again began in 2008, when it was coated in $150 million worth of glass. Foreign guests have reported that although the structure now looks complete on the outside, a lot of the interior is still abandoned and incomplete.
5. Willard Asylum – Willard, New York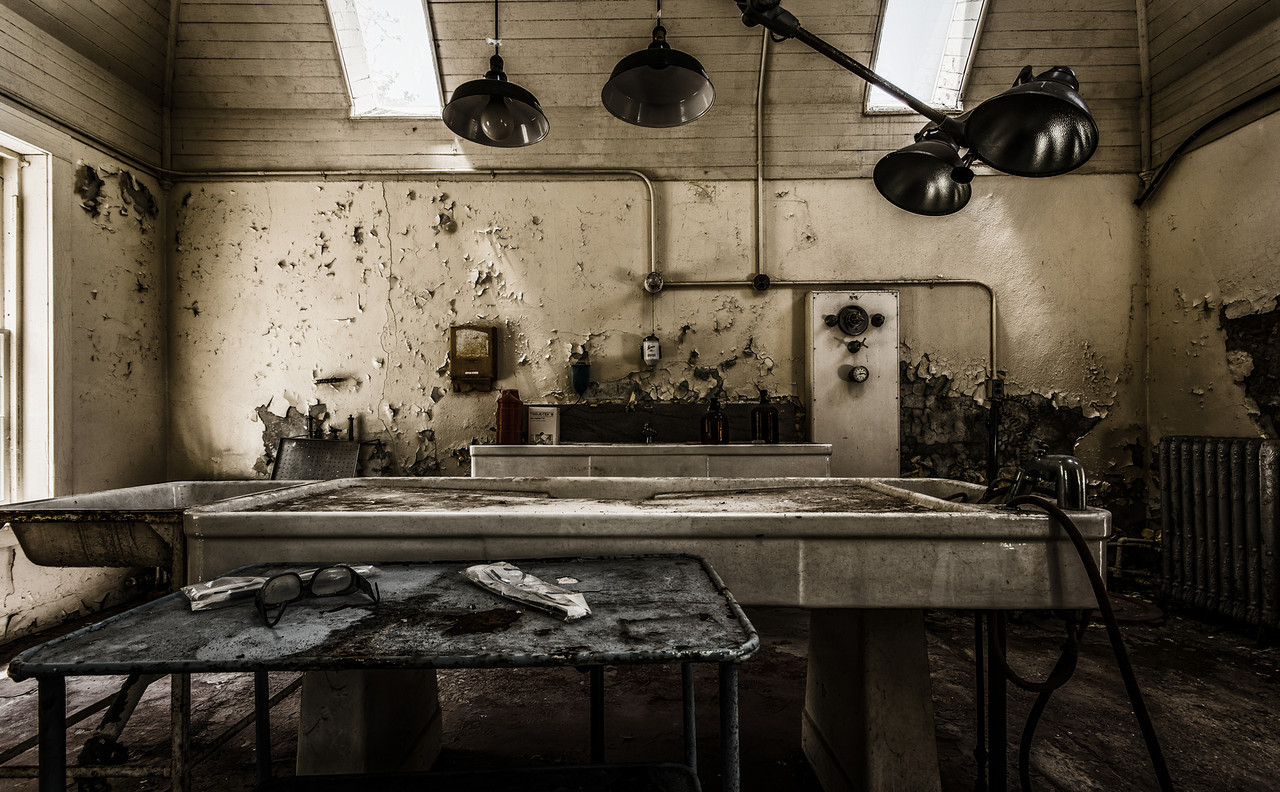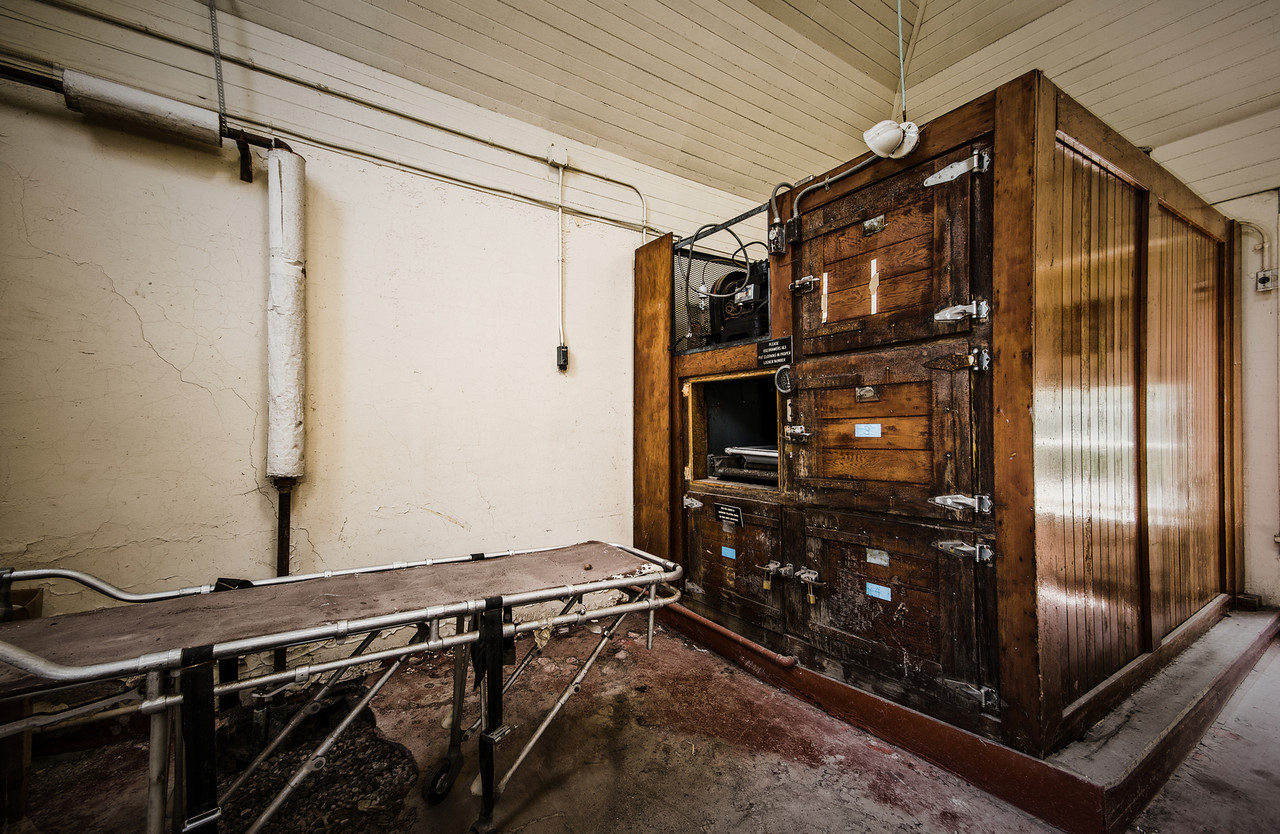 Willard Asylum for the Chronic Insane was built in 1869 and closed in 1995. Housing 4000 patients at its peak, more than half of the 50,000 patients who called Willard Asylum their home died within its walls. This makes the asylum's morgue (pictured above) one of the creepiest places we can imagine. By its closure, most patients were eventually integrated back into society, but in the early days, "People didn't leave unless it was in a box."
6. Sanzhiu UFO Houses – San Zhi, Tawain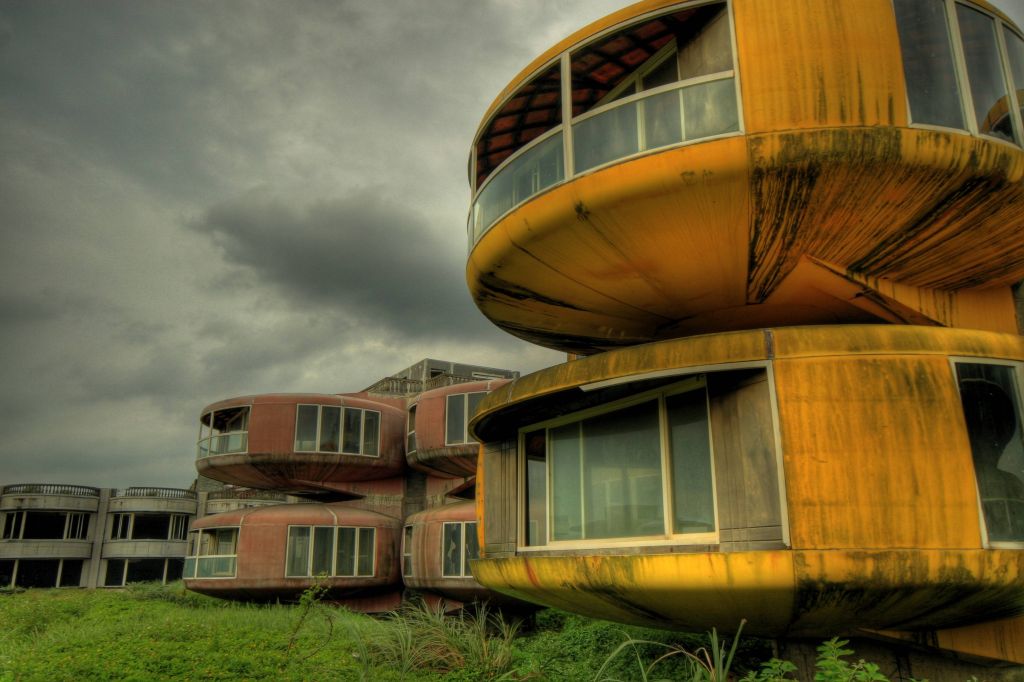 These homes were intended to be sold to U.S. military officers when construction began in 1978. In 1980, work was halted due to loss of investment.
7. Six Flags Jazzland – New Orleans, Louisiana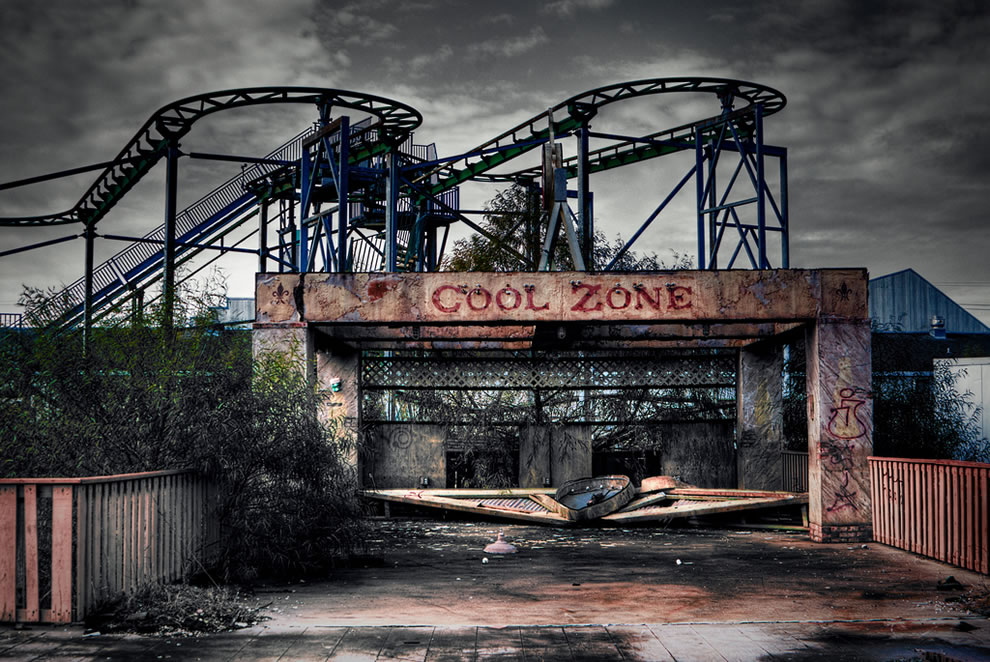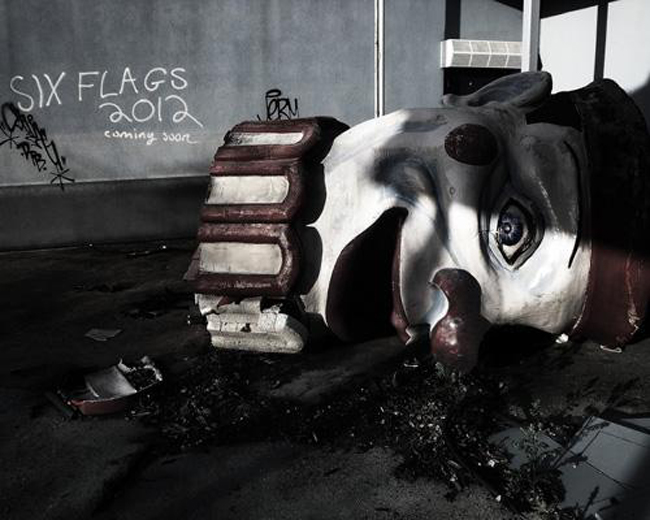 Severely damaged by Hurricane Katrina, Six Flags Jazzland has been abandoned ever since. Several of the rides still stand, a testimony to the resilience of New Orleans. Several companies have plans to develop the park, but until then it will remain as the perfect setting for a horror movie.
8. Gulliver's Travel Park – Kawaguchi, Japan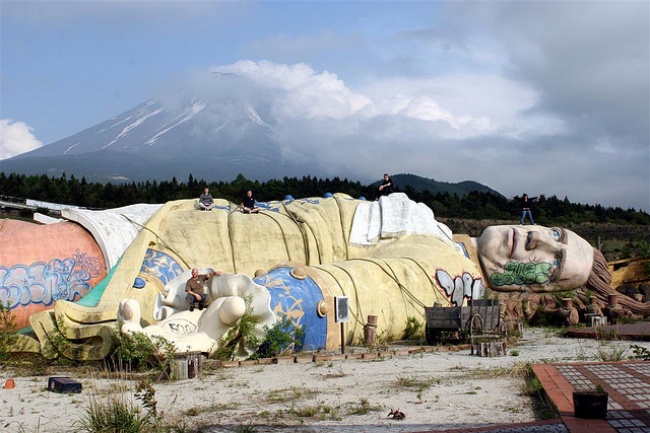 Constructed in the shadow of Mt Fuji, this theme park opened in 1997. Despite financial help from the Japanese government, it lasted only 10 years before being abandoned.
Click The Button Below For Even More Abandoned And Haunted Places
Let us know your thoughts in the comments below.