Sue Austin started scuba diving after an illness left her restricted to a wheelchair over 16 years ago. Inspired by the experience, she began to develop an entirely new sport: Wheelchair Diving.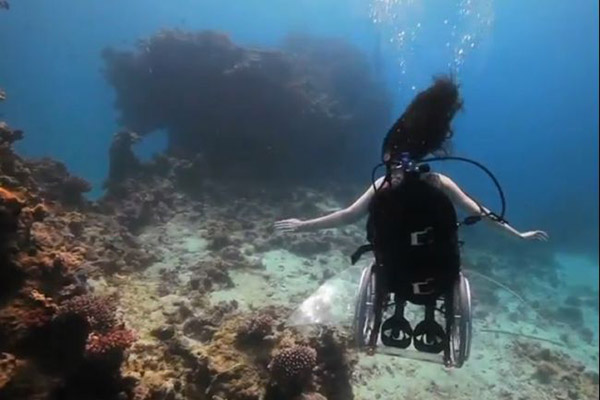 She explores the underwater world with the help of plastic fins attached to the footrests of her chair.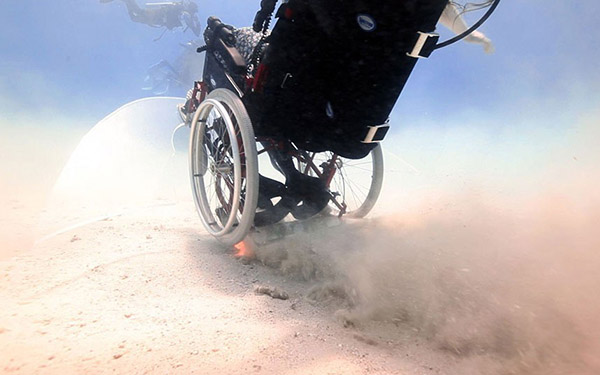 The whole project, which started as an art work, is a wonderful metaphor for the freedom that wheelchairs give to their users.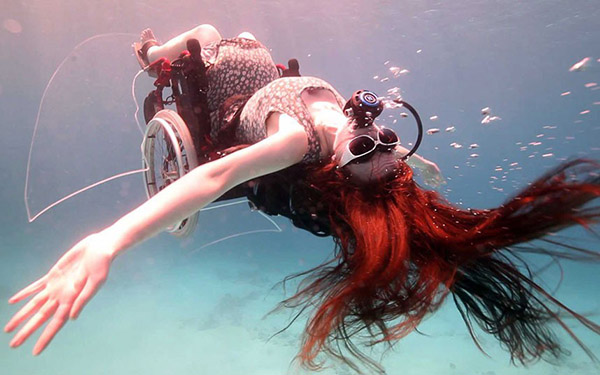 Sue Austin is working to redefine the popular notion of "disability".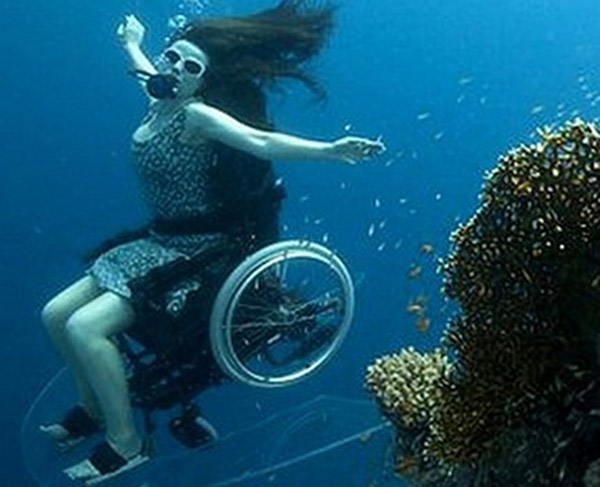 By exploring the Red Sea in her wheelchair…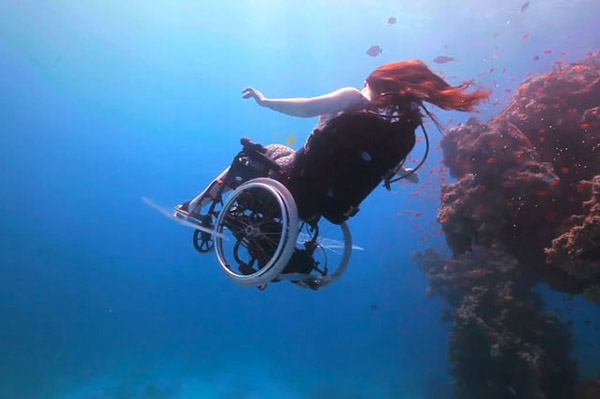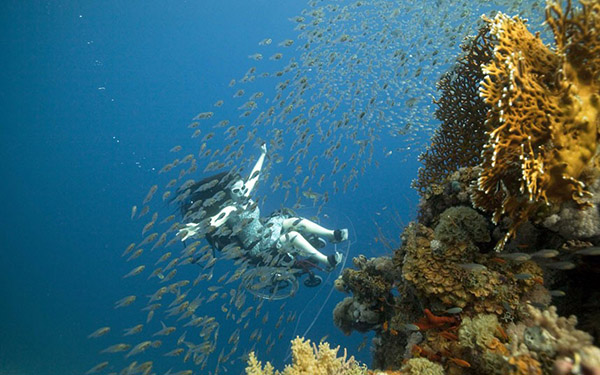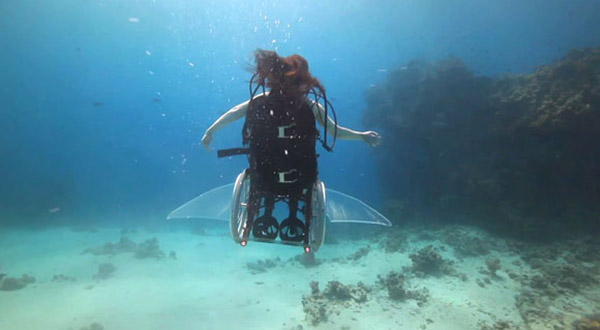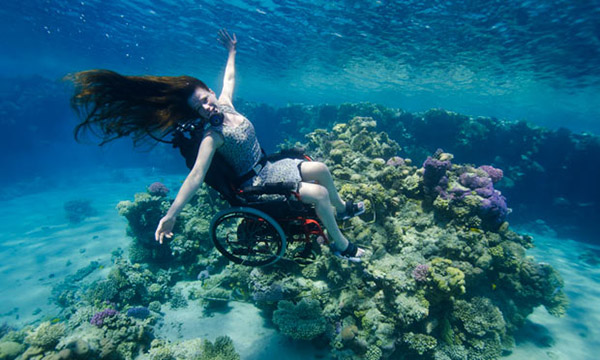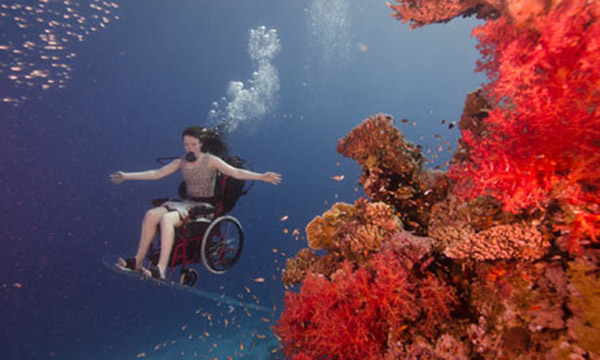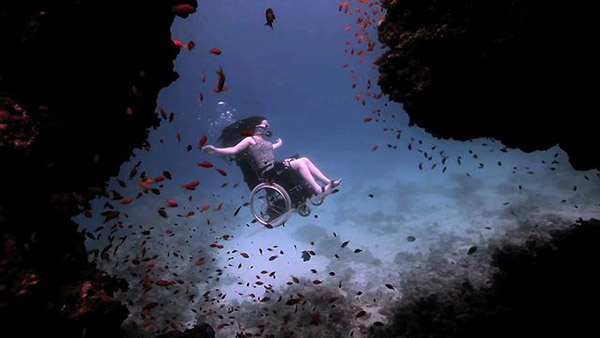 This story hit me pretty hard. I won't be making excuses anymore more for things getting in the way of doing things anymore. Source
If you were inspired by this story, please share it with your friends.